Queens' Ergs (known colloquially as 'QErgs') is a much-loved milestone in the Cambridge University rowing calendar. Every year, thousands of students compete in a day of adrenaline fuelled indoor rowing races that take place inside Queens' College, just a stone's throw from the City's iconic Mathematical Bridge. Beyond rowing, part of EAYR's mission is to break down the barriers to opportunity and inspire ambition among children in the region who would not normally get the chance to see what lies behind the college gates. So, it was fantastic to be able to collaborate with Q'Ergs and create a division for EAYR schools in the competition this year.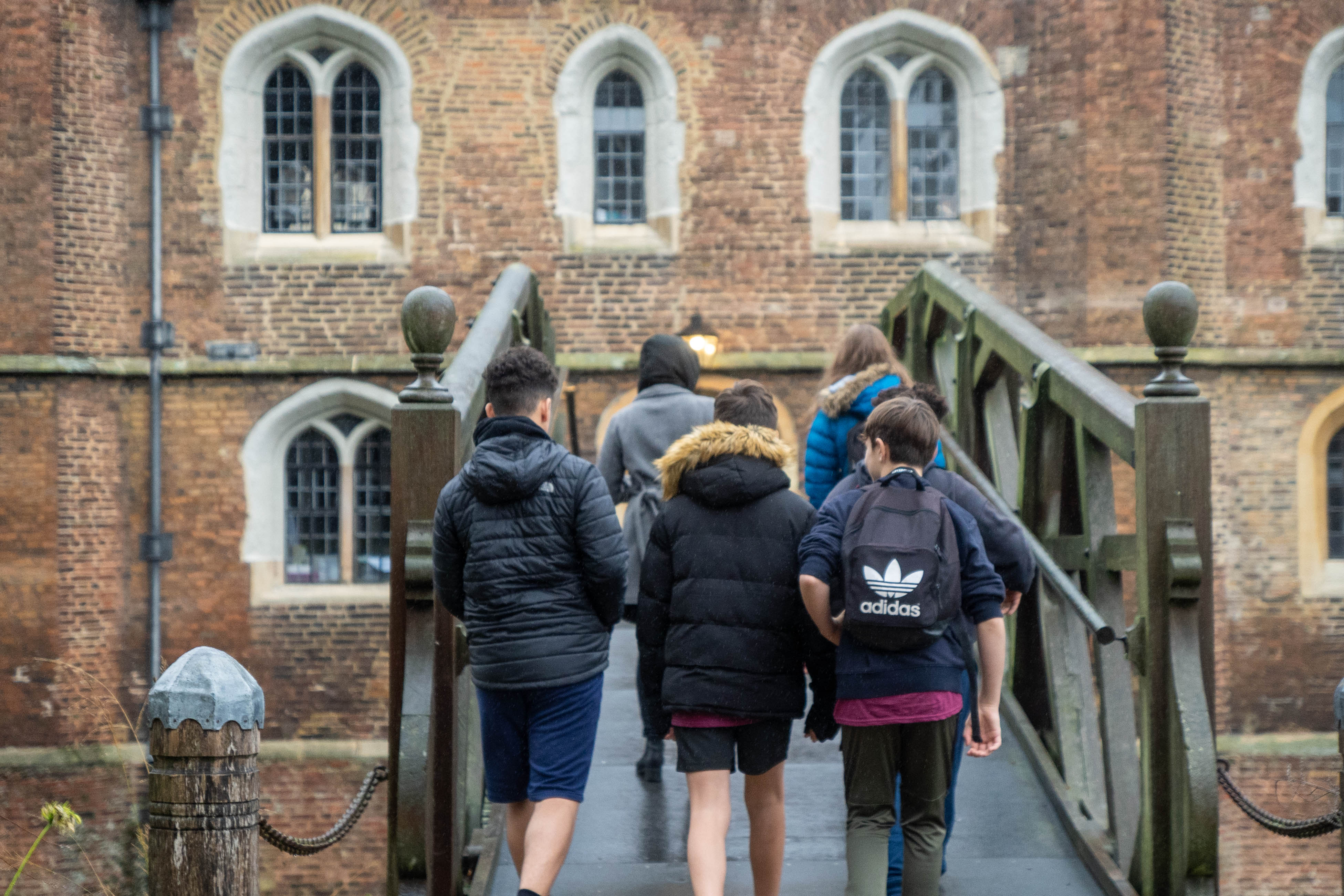 No amount of November rain could deter the pupils' enthusiasm as they met early on Sunday morning to prepare their strategies. In teams of four they would each race 250m, with no extra time given for changeovers meaning teamwork would be as essential to success as physical strength. Teams from EAYR schools Parkside and North Cambridge Academy faced strong competition from juniors at Chesterton Community College.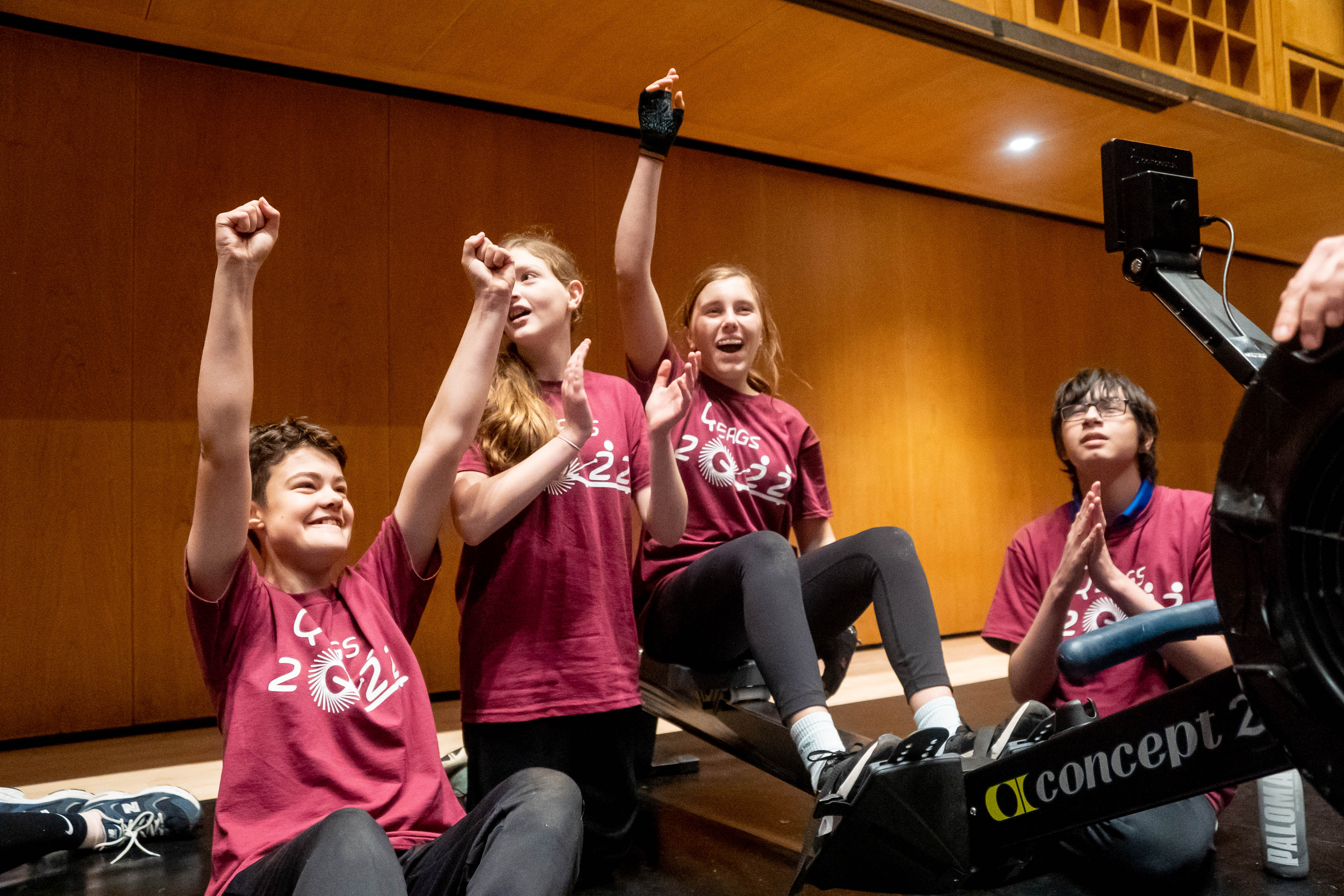 The noise in the hall was deafening as the rowers gave 110% to the challenge. All teams performed at the top of their game, cheering each other on, as well as supporting classmates in other teams. The atmosphere was electric as anxious parents watched the scenes from the gallery. Overall winning times came from North Cambridge Academy (gold), Parkside Community College (silver) and students representing Chesterton Community College (bronze), but the spirit and commitment was incredible all round. Congratulations to all participants!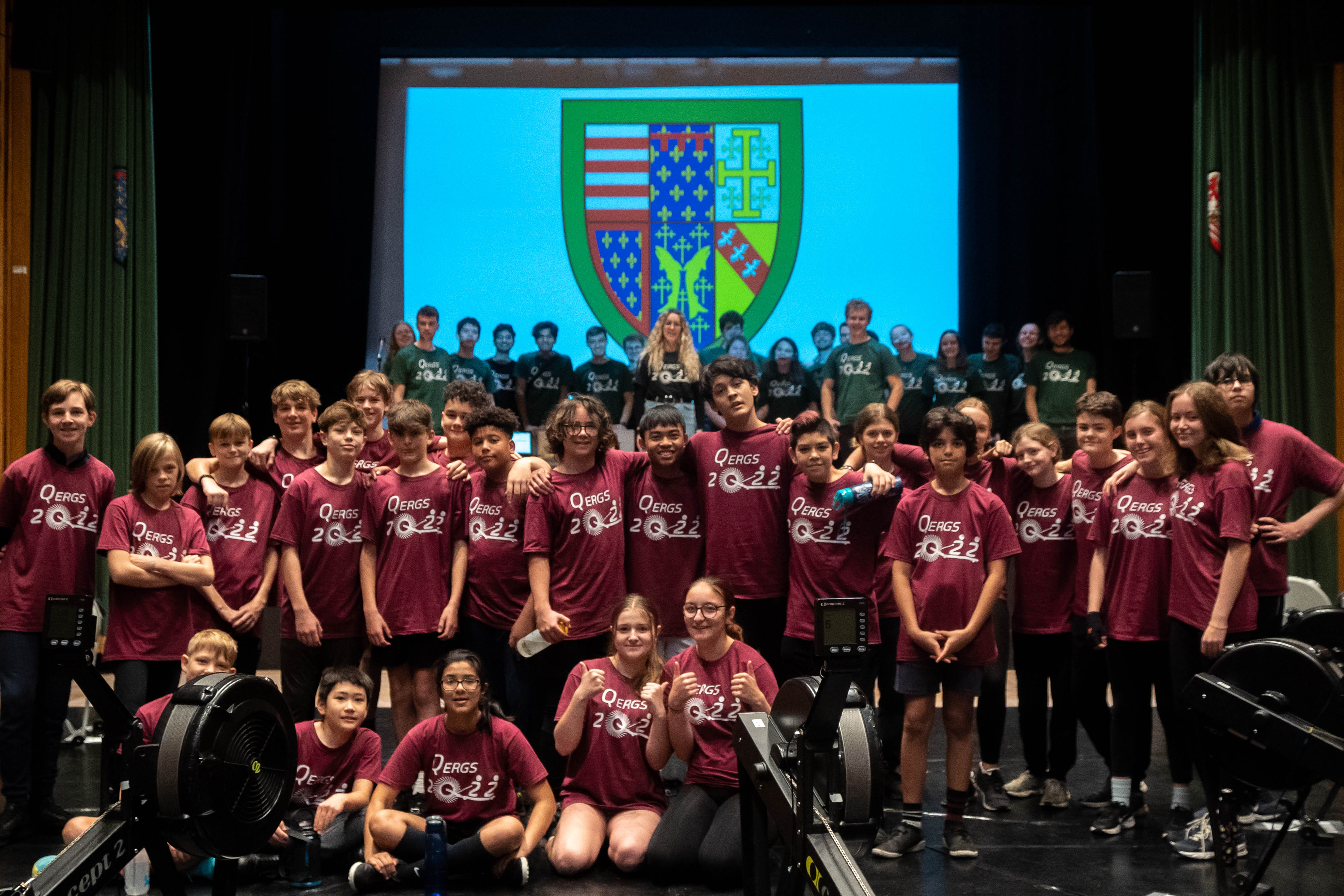 "When the QErgs committee invited EAYR to bring a schools division to the 2022 competition we were only too happy to accept, and I think the enjoyment on the students' faces all morning shows how worthwhile it has been. We're hugely grateful to the Queens' students who have put on such a fantastic event, and made the schools so welcome. The first round of competition was fierce, and it was wonderful to have families and supporters cheering down from the balconies, but for me the real highlight was the second round where teams were mixed up across age groups and schools to give the closest possible racing - the willingness to forge new friendships and cheer on new team members was amazing to see - particularly from some of the kids who were very shy when they first started rowing. QErgs has proved an excellent test event for bigger, and dare I say even better, EAYR indoor rowing competitions yet to come."
Susannah Cass, EAYR Head Coach & Programme Manager
Still buzzing with energy, before going home the children were treated to bespoke tours of Queens' college where, in small groups, they could explore the grounds and interrogate their student tour guides with all the important questions ranging from: "How do you get to go here?" to "Is there a TV in your room!?" Mesmerised by the peace of the chapel, impressed by the beauty of the grounds, and fascinated by the Mathematical Bridge, it was impossible not to feel the collective awe as the children and their families got a glimpse into college life. EAYR is committed to providing more inspirational opportunities in 2023, and will continue building bridges between communities in the region.
In their own words:
"It was hard, but we've only been rowing for a few months. I am now looking forward to doing more rowing!"
"In the second race we worked better together, and then raced faster."
"My arms ache, my legs hurt, today was great!"
"The day was great, we had a lot of fun in Queens' College"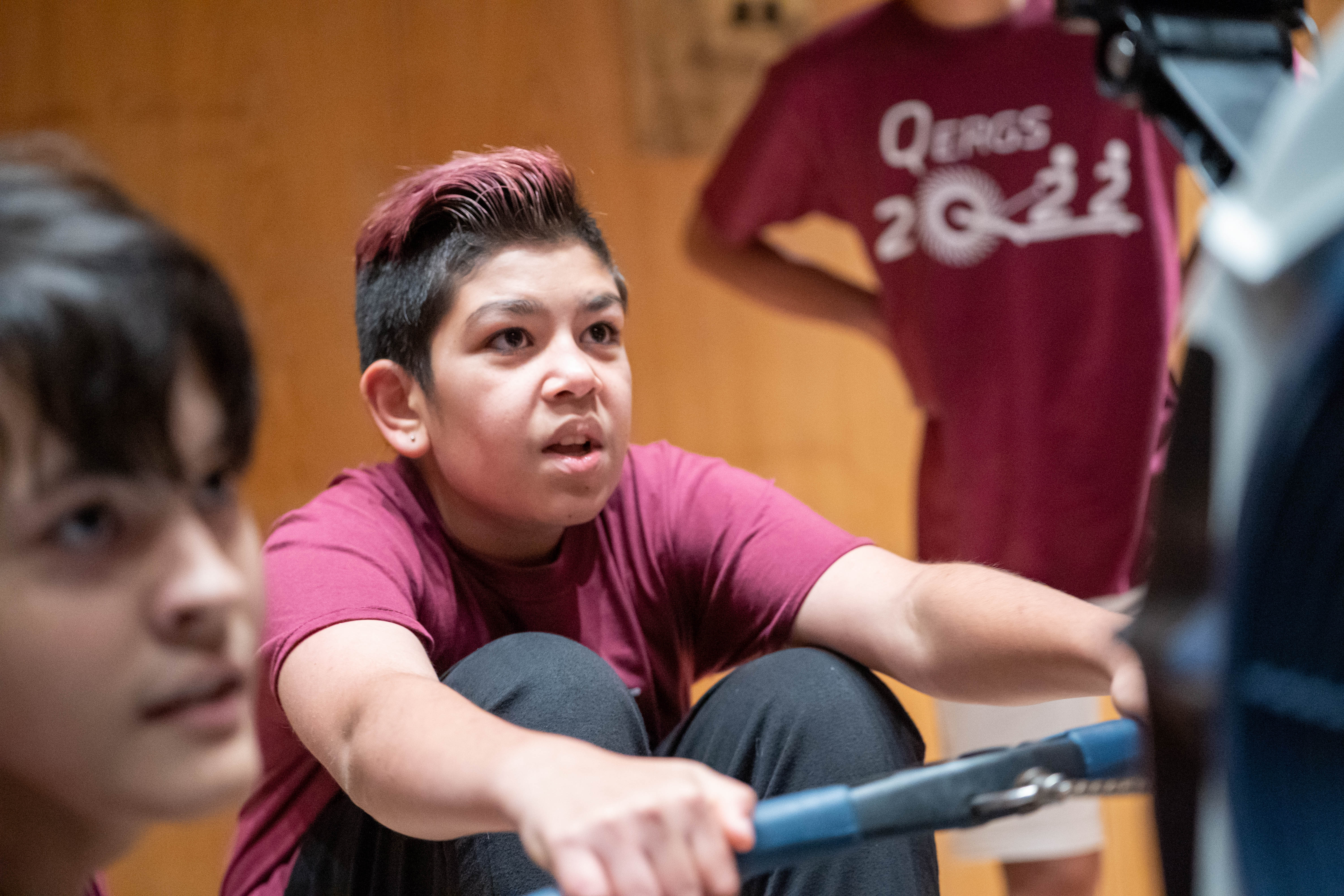 17th November 2022
---
Share this Post: